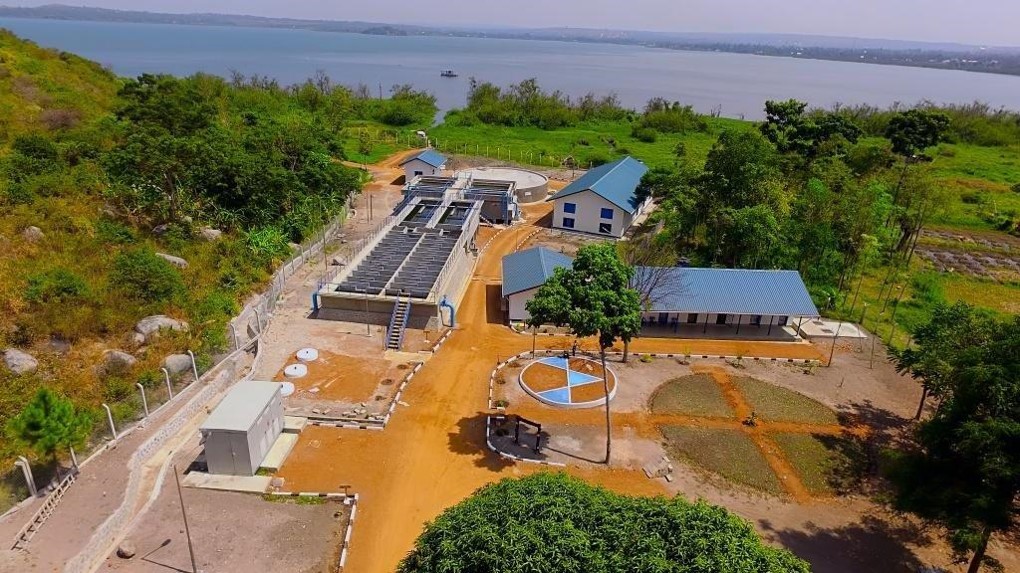 Project Description:
The project was completed in 2016, Construction of Water Facilities at Nansio town is a Water Treatment and Water distribution project awarded to us by our Client Mwanza urban Water and Sewerage Authority in Dec.2014. The project was initiated by Lake Victoria Water and Sanitation authority in 5 countries who get their majority of access to clean water from Lake Victoria viz Kenya, Burundi, Rwanda, Tanzania and Uganda. The Project was supervised by COWI consultants Tanzania Limited. The Project duration was of 18 months in lieu of which we successfully handed over the entire project in 17 months with best quality materials and services.
Our project is a unique project with supply and installation of a gigantic floating barge of 20 Tons amidst lake Victoria. A fully equipped state of art technology (With electromechanical equipment's installed) implemented 1st time in Tanzania. We laid total pipe of 51.6 KMs and constructed 3 reservoirs with a capacity of 3000m3, 680m3 and 350 m3. We have constructed a big reservoir of 3000m3 in Nansio which was supervised and constructed under our client Mwanza urban Water and Sewerage authority for the first time.
10.5MLD Treatment Plant Project is a project of National importance as Ukerwe being an island amidst Lake Victoria was lagging access to basic amenities viz. Water & Sanitation. After completion of our project in June 2016 a net population of 15000 got access to clean drinking water thus reducing the risk of major epidemic viz. Cholera, Typhoid or other water borne diseases. Our project has tremendously improved sanitation facilities in the region. After installation of our project the Local authority NAUWASA declared that volume of clean water delivered by our project is sufficient to suffice population of 25000 people by 2025 as per their population index.