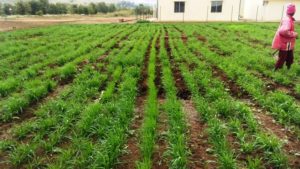 Irrigation & Agriculture is the backbone of all developing economies of the world especially in Africa, Latin America, South and Southeast Asia.
Irrigation assumes more important significance in case of water deficient regions which are largely dependent on rain water, underground water etc. or regions that are exposed to uncontrolled floods.
Agriculture is a vast subject covering issues from land and soil preparation to cultivation, farming, irrigation, harvesting and further processing of food grains, fruits, vegetables, cash crops etc.
Angelique supports the agricultural economies by establishing turnkey projects and supply of agricultural machinery and equipment. We primarily focus on –
Irrigation projects
Farm equipment
Agro processing projects
Manufacturing plants – Tractor & Farm Implements