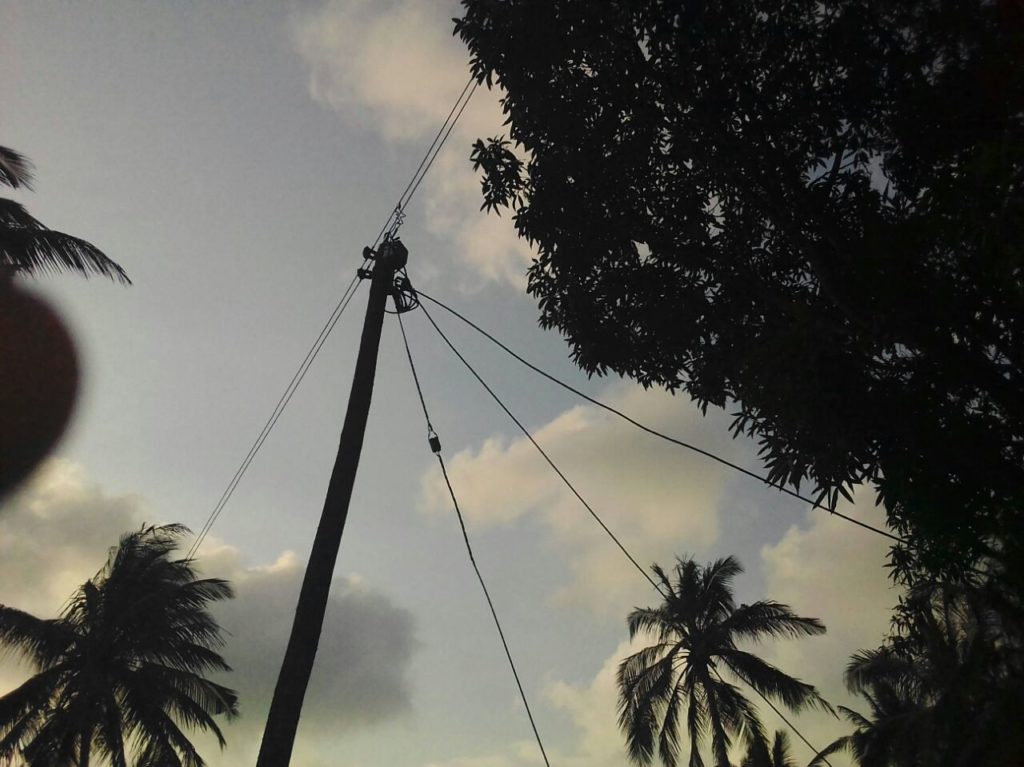 Project description:– This project was for the Procurement of Plant, Design, Supply And Installation of Extensions of LV Single Phase Lines and Service Cables in Last Mile Connectivity Project (LMCP) in Kilifi, Kwale, Mombasa and Taita Taveta Counties. This was one of the 10 Lots in Phase-1 of Last Mile Connectivity Project, which is a flagship initiative of Govt. of Kenya for increasing electricity access to Kenyans across the country.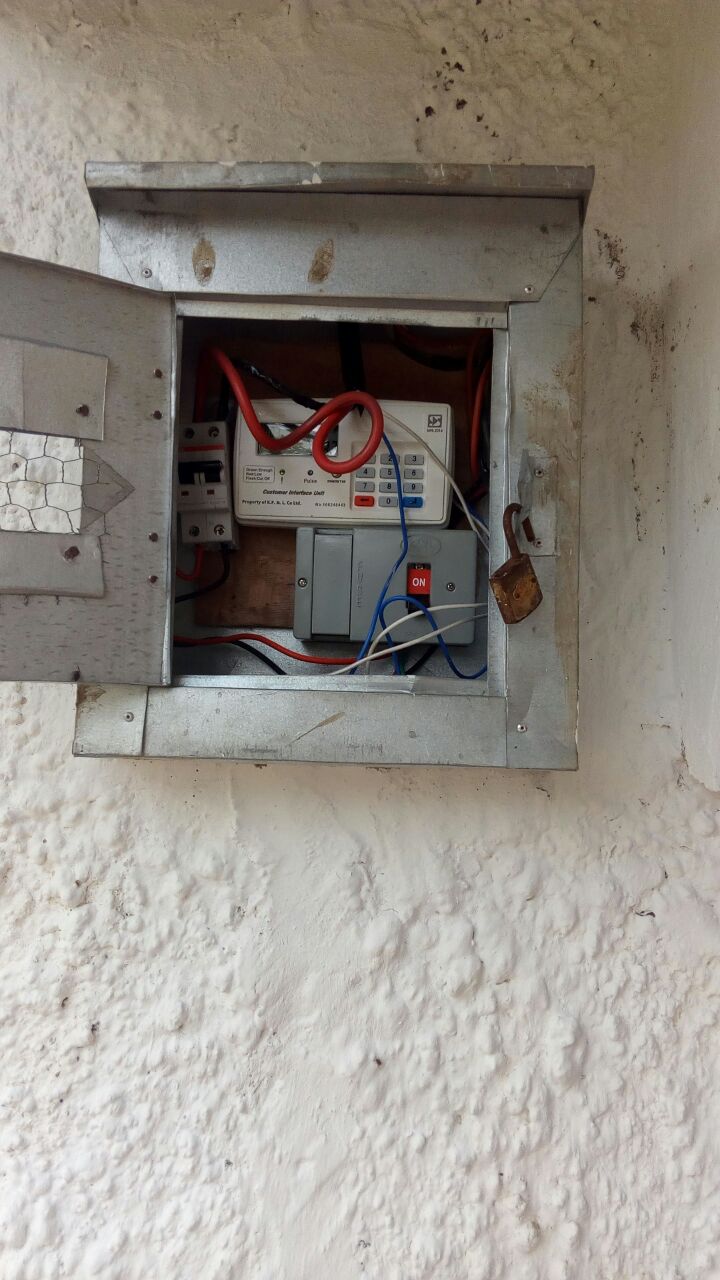 Salient Features:
1) Erection of 5885 nos of Wooden Poles
2) Erection of 3958 nos of Concrete Poles
3) Erection of 3958 nos of Concrete Poles
4) 496 KM of Service connection with 10 sq.mm concentric aluminum cable with two core copper communication cable
5) 20,208 nos of household connections
6) All major items like Aluminum Conductors, Complete LV Stay Sets, LV fittings for wooden poles & concrete poles, Complete Protective Earthing Material, etc. were supplied from India.
7) All Wooden Poles were supplied from South Africa.
8) All concrete poles were supplied from Kenya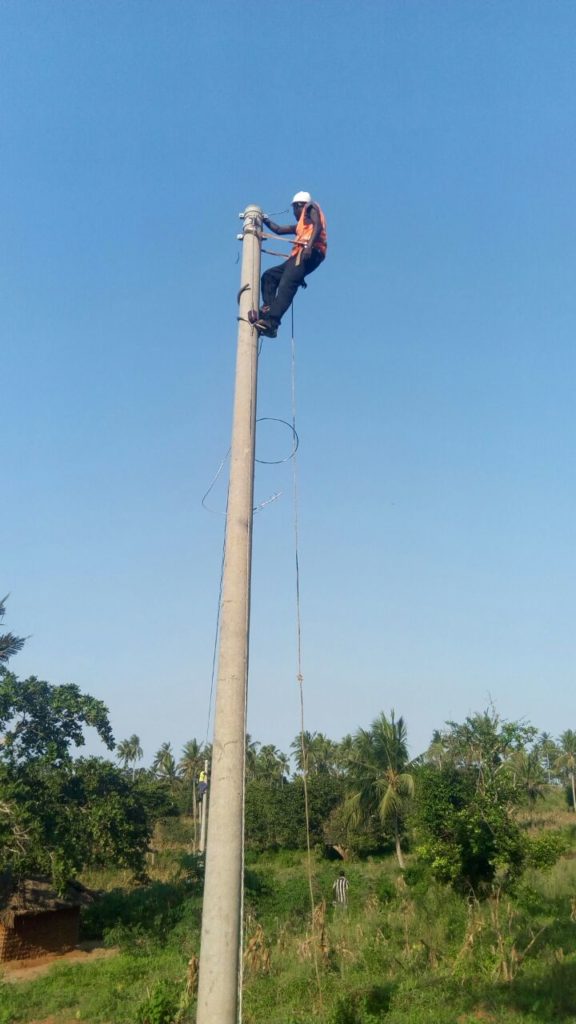 Challenges:-
1) Most of the site is in remote locations, around 50km to 350 km away from Mombasa.
2) Road accessibility to site is very bad. It is worst in rainy season.
3) Site being in remote location & distributed over vast area, security of poles & other materials was very challenging.
4) Most of the Identified houses for connections were far away from each other.
5) Accessibility to most of the houses was difficult as most of them were on hills.
6) Shifting of materials for construction on hills were very difficult.
7) Construction of complete project was done by 10 sub-contractors. Lot of coordination was required on regular basis for day-to-day monitoring.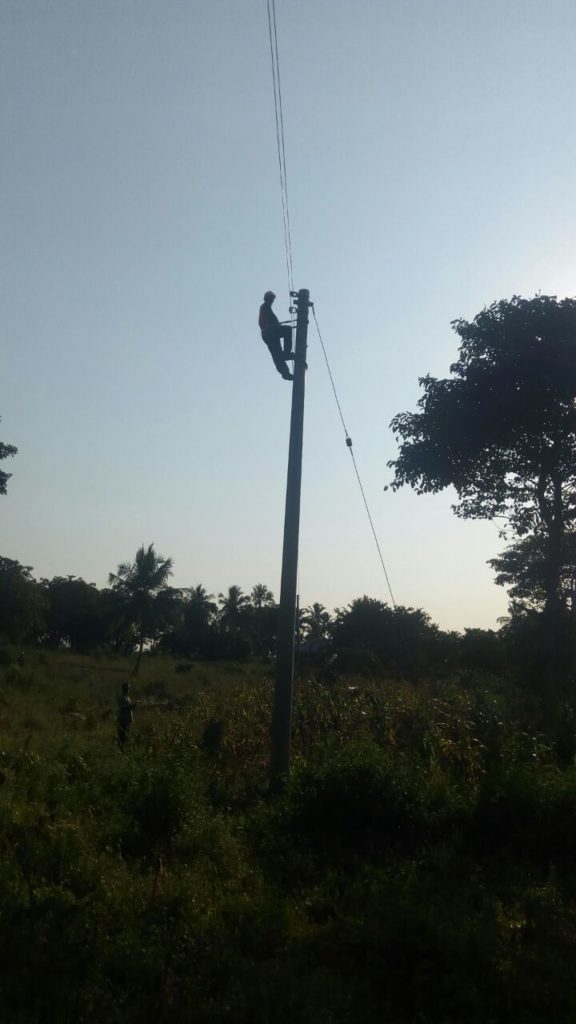 Benefits :

Increased electricity access to 20,208 households across the country, Kenya.
Reduced the cost of accessing electricity for both the customer and power provider
Increased economic activity (industrial, agricultural, commercial) as well as social well-being (households and social institutions)
Has full filled Government of Kenya's goal towards achieving universal access to electricity for the population.
This project has resulted in reduction of reliance on Kerosene as a source of light
LMCP Project has bought down electricity installation cost lowered per unit
Increased the comfort level of Kenyans (20,208 house hold).